The video recording of closed circuit television (CCTV) cameras proved to be helpful in solving the robbery at Makinaugalingon Printing Press in Molo, Iloilo City recently.
A man and his 10-month-old baby girl were killed in a motorcycle accident at around 9:30 p.m. on Christmas night in Pototan town, Iloilo.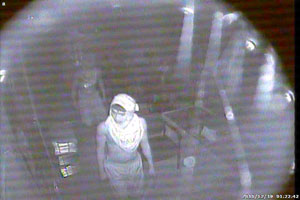 Members of the Philippine National Police are still the top human rights violators in Western Visayas, based on records of the Commission on Human Rights 6.