It is not only thievery that bothers meat dealers having business at the new slaughterhouse in Brgy. Tacas, Jaro. It was learned yesterday that unidentified men also mulct money from the meat dealers going to the slaughterhouse very early in the morning.
Amid the new era in technology especially on mobile phones and other high technology equipment, the Iloilo City Police Office (ICPO) will revive the use of handheld radios as communication equipment in its peace and order drive.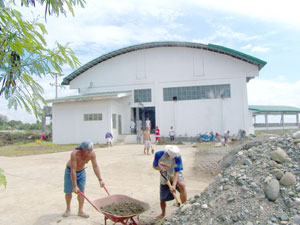 a. chris fernandez/file
ROXAS CITY – Three prisoners escaped early morning yesterday from the lock-up cell of the Roxas City PNP after they cut the door's iron grills using a hack saw blade.
Chief Inspector Leo Batiles, chief of Roxas City PNP, said the guard on duty SPO1 Ruben Castro did not notice the cutting of iron grills at cell number 3 which happened around 2 a.m. yesterday.