Campaign against illegal drug trade and proliferation throughout Iloilo City remains a priority of the barangay officials. Yet there are parameters and limits to said campaign, the Department of Interior and Local Government (DILG) reminded.
Justice Sec. Raul Gonzalez Sr. hit back yesterday at several members of the House committee on dangerous drugs, challenging them to a debate and highlighting his campaign against illegal drugs in the City.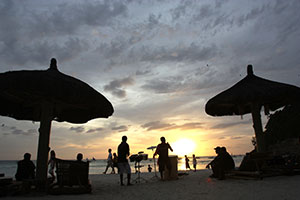 REY BANIQUET / OPS
A new batch of pests and climatic change have greatly affected the mango industry in the island province of Guimaras. Governor Felipe Nava said for the past four years, mango industry suffered a slump with the town of Nueva Valencia first feeling its effects.