By hook or by crook, Governor Niel Tupas Sr.'s 'pet project,' the P350 million convention center is reportedly in the bag.
Here's a really good news to all Ilonggo job seekers. Or those at least in the field of welding, plastic molding, casting, painting, agriculture and press machinist works. And carpentry too, farming, food processing and industrial laundry work.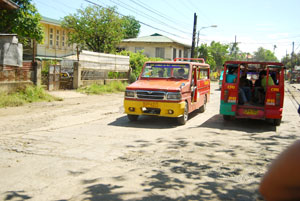 A.CHRIS FERNANDEZ
The militant National Federation of Sugar Workers-Food (NFSW) urges Governor Zayco and the Department of Labor and Employment to give directly the support fund from the Social Amelioration Fund to the sugar workers through the unions.