The 3rd Infantry Division of the Philippine Army said the New People's Army has expanded its extortion racket to the urban areas.
First Lt. Mark Andrew Posadas, spokesman of 3rd ID, said several establishments in Iloilo City have received extortion letters
The Iloilo provincial government has allocated P20million for the restoration of the old Capitol situated on the left side of the new Capitol building.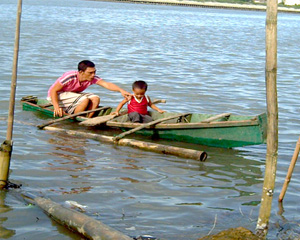 MONTESA GRIÑO-CAOYONAN

Some 80 fishpen owners occupying the Iloilo River were asked by the city government to remove all their illegal structures by September 15 or be dispersed.