The Iloilo Police Provincial Office is anticipating an increase in robbery incidents in the province with the onset of the lean months in Western Visayas.
IPPO Director Senior Supt. Renato Gumban said, however, they are closely monitoring the robbery groups to neutralize or pre-emption their plans.
Ilonggo Senator Franklin has welcomed the decision of the Liberal Party to field Senator Francis Pangilinan as the party's candidate for the Senate presidency.
The LP announced their choice in a press conference Friday night after weeks of deliberations.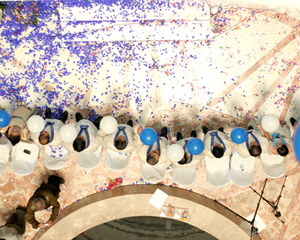 JACK TENTIA PHOTO
The Civil Service Commission (CSC) has reversed the dismissal order of former Passi City Mayor Elyzer Chavez against City Engineer Mary Jean L. Quiling thereby exonerating the latter of the offenses of grave misconduct and dishonesty.