By 11:59 p.m. yesterday, the implementation of Commission on Elections (Comelec) Resolution No. 8714, or better known as the total gun ban, officially ended with a total of 312 persons arrested in Western Visayas.
The Japan International Cooperation Agency (JICA) has approved the about P1-billion soft loan by the Iloilo Fish Port Complex that will be used to finance the latter's rehabilitation and installation of new facilities.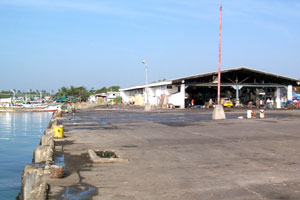 TNT FILE
The 45-percent ceiling on personnel services (PS) continues to hinder the provincial government here from granting the salary increase of its employees.