Text messages began circulating lately about a political candidate who employed convicts to advance his personal interests.
The messages were sent to local police authorities, businessmen, and other sectors of the society.
After a quite lengthy lull, budol-budol operation is back.
During the celebration of the Jaro Fiesta last February 2, a woman reported that she was hoodwinked by two budol-budol suspects.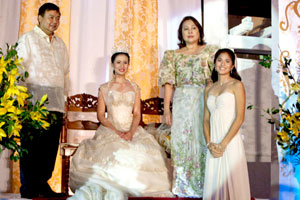 PAUL VARONA / ABTIKFILM PHOTOGRAPHY
City Legal Officer Atty. Edgar Gil said the groundbreaking for the new Iloilo City Hall project is set on Feb. 15 following the awarding of the contract to FF Cruz- Freyssinet Philippines.
Gil, who is the chair of Bids and Awards Committee, said Mayor Jerry Treñas will issue a Notice to Proceed to the contractor after the groundbreaking rites to formally start the construction of the seven-storey city hall building.