Rats and tungro virus have affected 405 hectares of rice land in the province of Aklan. The agriculture department and the town officials have already put in place measures to contain the pest infestation and crop disease.
BACOLOD CITY -- The city government does not want to comment yet on the alleged decision from the Department of Justice (DOJ) declaring the controversial City Ordinance No. 474, series of 2008.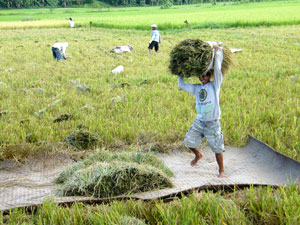 PINOY GONZALES / PNS
Regulations are out to govern any and all activities particularly fishing within a 129-hectare of "protected area" in the municipal waters of Barotac Viejo, Iloilo.