At least P30 million for every kilometer of road to be rehabilitated. The Iloilo Provincial Engineer's Office (PEO) saying it has no idea of said project. 8.6 kilometers of subject road network covering Second District towns of New Lucena and Sta. Barbara.
The Environmental Management Bureau (EMB) of the Department of Environment and Natural Resources, and non-governmental groups are slated to check an alleged coal pollution in Semirara Island, Caluya town, Antique later this week.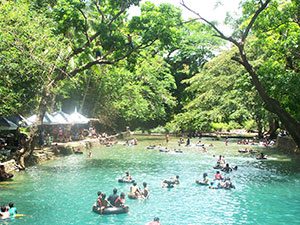 EC GARCIA
BACOLOD CITY -- After a series of consultation and meeting with its members, the group called Ceneco Union of Rational Employees (CURE) came out into the open and declared their full support to Atty. Vicente Sabornay and his fellow officers.
Ben Tundag, President of CURE, said as advised by one of the officials from Malacañang they need to identify the legitimate board officials and support it.