SAN JOSE, Antique—The family of a 15-year old girl killed and allegedly raped here has called on authorities to hasten the investigation and resolution of the victim's case.
BACOLOD CITY – Militant groups yesterday filed charges of illegal detention, grave threats, grave coercion and violation of Section 10 of RA 7610 (Child Abuse Law) against soldiers under 303rd Brigade led by Captain Frankie Lim.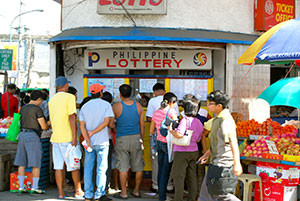 A. Chris fernandez
Will the country wake up today to welcome the next multi-millionaire coming from Iloilo?
With projected P300 million (roughly US $6M) at stake, super frenzy hit the city's Super Lotto outlets. Lines have been consistently long since Wednesday with the close of last night's sale adding excitement to the brewing lotto frenzy.