Five policemen found protecting illegal drug operations in Iloilo City have been relieved from their posts, Chief Supt. Cipriano Querol Jr., police regional director, said yesterday.
Iloilo City and four towns in Iloilo province were among the recipients of the 2010 Regional Search for Excellence in Local Governance (EXCELL) Award given by the Department of Interior and Local Government (DILG) 6 during the awarding rites in Bacolod City Monday.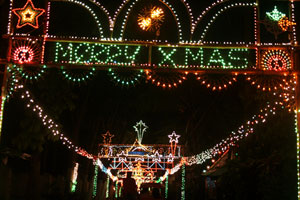 Jack Tentia
Some personnel of the Metro Iloilo Water District are making the MIWD their milking cow, said lawyer Honorato "Hans" Sayno.
The cities of Bacolod and Iloilo performed well in the Philippine Cities Competitiveness Ranking Project (PCCRP) 2009, according to the results published in the last quarter of 2010 by the Asian Institute of Management (AIM) Policy Center.