Six police officials are reportedly being considered as the next director of the Iloilo City Police Office after Senior Supt. Dennis Basngi, who was relieved last Monday.
Senator Ferdinand "Bongbong" Marcos Jr. yesterday hailed the strong public-private partnership in the city that is paving the way for the establishment of the Iloilo City Community College.
"This kind of partnership is the way to the future. The city's example should be emulated by entire country as this showed unity and cooperation in order to realize a dream,"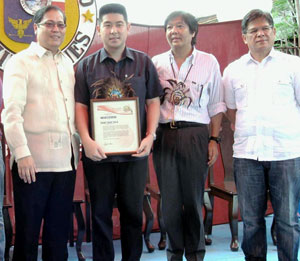 PIA 6

The police is gaining headway in its campaign to neutralize the notorious True Brown Style (TBS) 13 youth gang, said Chief Supt. Cipriano Querol, police regional director.