Senior Supt. Dennis Basngi is deemed administratively relieved as director of the Iloilo City Police Office effective today, December 6.
The series of encounters between the troopers of the 61st Infantry Battalion and the New People's Army rebel in central Panay over weekend indicate the people's support to the government forces, an Army official said.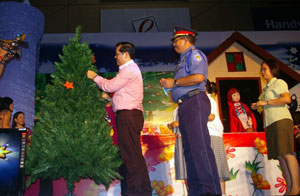 KATHY VILLALON
A carpenter was electrocuted while five of his fellow workers sustained severe burns after a steel pipe they were installing at the Iglesia ni Kristo church in Oton, Iloilo church hit a high tension wire.