The Panay Electric Company has brushed aside the study of retired professor Pablo Española stating that Iloilo City has the highest electricity rate, among power firms in 63 countries.
The Freedom from Debt Coalition-Iloilo yesterday filed a notice to sue Panay Energy Development Corp. on the heels of complaints on the malodorous emission emanating from its 164-megawatt coal-fired power plant in Brgy. Ingore, La Paz, Iloilo City.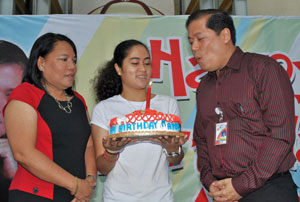 CITY PIO
Antique Gov. Exequiel Javier yesterday said the repair of the hanging bridge in Brgy. Santiago, Laua-an town which collapsed, leaving four school children who fell down the river dead, will start soon.