The Department of Environment and Natural Resources 6 has warned the Panay Energy Development Corp. (PEDC) of charges if its investigating team finds proofs of violations related to the foul smell emitted by the coal-fired power plant in Brgy. Ingore, La Paz, Iloilo City last Thursday.
Search and retrieval operations continued yesterday to locate the remaining child who went missing following a bridge collapse at Brgy. Santiago, Laua-an town, Antique last Wednesday.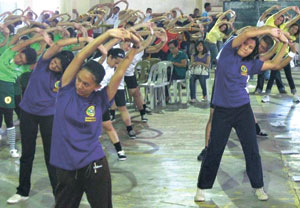 PIA 6
About 2,200 hectares of ricefields in at least six towns in Iloilo have been attacked by brown plant hoppers and green leaf hoppers, destroying almost 600 hectares as of the weekend.
Provincial Agriculturist Ildefonso Toledo said the infestation has affected rice lands in the towns of Lemery, Barotac Viejo, Passi City, Tubungan, San Rafael and Lambunao.