The Philippine Overseas Employment Agency 6 has confirmed that the hiring of domestic helpers for Hong Kong continues in Western Visayas despite the hostage-taking tragedy in Manila that claimed the lives of eight Hong Kong tourists and put the Philippines in a bad light.
Cases of dengue hemorrhagic fever in Western Visayas have reached 11,896 as of August 21, records of Department of Health 6 show.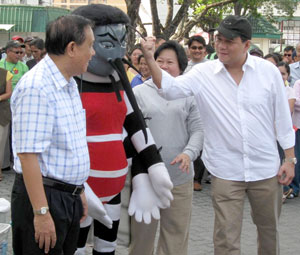 Pia 6
An estimated 100,000 Ilonggos from all over the province yesterday joined the massive clean-up to destroy the breeding places of dengue-carrying mosquitoes in their respective communities.