Multi-media artist does 2010 MassKara logo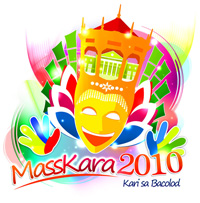 The logo of MassKara 2010.
THE 2010 MassKara festival logo was designed by a budding multi-media artist.
In keeping with a tradition started in 2004, a Bacolod artist is asked to capture the year's theme and creative impulses in its logo and trophies.
This year's logo was designed by Daryl Jimenea, a 23-year-old multimedia artist from Bacolod. He is a Computer Engineering graduate of the University of Saint La Salle.
Among those who have created the MassKara logos are renowned filmmaker Peque Gallaga and visual artists Barry Cervantes, Lee Santiago and Raymond Legaspi.
With our campaign for a more prominent presence in cyberspace, we thought a multi-media artist would be best to design this year's logo, MassKara festival director Eli Tajanlangit said.
Jimenea was a university scholar for five years in college, working as a layout artist for the La Salle Yearbook. He is also a freelance layout and website designer. Among others, Jimenea designed www.lifestylesbacolod.com, an online magazine and www.negrosfornoy-mar.com, the communications platform of the Negros Noy-Mar election campaign.
In between magazine layout and website design jobs, he also passionately devotes his time in photography.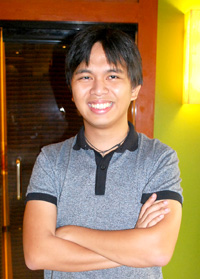 Daryl Jimenea.
"I am so happy that I was chosen to design the MassKara logo this year. I am very proud to be a part of the festival," Jimenea said.
Meanwhile, the logo highlights the smiling mask which depicts the fun and merriment of the festival. The mask has a headdress in the shape of the Bacolod public plaza bandstand, the official site of the Street and Arena Dance competitions. Inside this is the façade of the New Government Center that has become another landmark of the city.
Beside both sides of the mask are graphics of sugarcane that highlights Negros Occidental as the sugar capital of the country.
The two hands symbolize the street dancing activities, one of the highlights of the festivity.
The logo's text "MassKara 2010 Kari Sa Bacolod" is emblazoned prominently below the mask. The theme, "Kari sa Bacolod (Come to Bacolod)," captures Bacolod's pitch to the world to celebrate life with her though music, dance, food, and fun in the MassKara Festival./PR