Chief Supt. Samuel Pagdilao Jr., police regional director, has directed all police personnel and officers in Western Visayas to intensify the fight against illegal gambling in the region.
Iloilo Gov. Arthur Defensor has ordered the Iloilo Provincial Police Office to stop robberies in the province and solve the three holdup incidents that took place in different towns recently.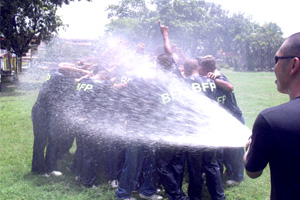 STEPHEN TABARES
Iloilo City Rep. Jerry Treñas will file the redistricting bill in Congress to divide the city into two congressional districts, a report of the Philippine News Agency said.