Chameleon Association Inc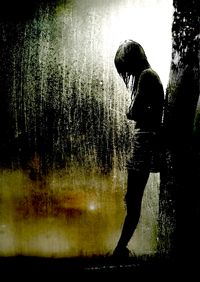 chameleon.
Bringing hope and empowerment to the lives of girls in distress
With the grim reality of child abuse cases in our society, the need to rescue these little ones is a must. In most cases, it's the girls who are usually victimized. Abandoned, neglected and abused girls are crying for help! Their own family members, who supposedly should protect them, are oftentimes the ones who offended them and caused their miseries. Protecting the integrity and reputation of the family, and despite the evil acts committed against them, these children cannot just simply turn their back against their own blood. Though there are exceptional cases that they get support in their pursuit for justice, in most cases they are mocked and scorned by their own family members. Such stressful situations leave these girls with uncertainty and hopelessness.
The plight of these children caught the heart and attention of a French national, Ms. Laurenece Ligier when she founded Chameleon Association Inc in 1997. As a non-profit, non-government, humanitarian organization, it is established to bring hope and healing to the lives of sexually abused girls. With an increasing number of girls' victims of sexual abuse each year in Western Visayas, Chameleon receives a great number of referrals from various local government units. Aside from a government run center for abused girls, Chameleon is the only organization in the Region VI providing a comprehensive 2-pronged rehabilitation program: residential and post-residential rehabilitation. Moreover, with the evolution of the program, the Chameleon also caters to children from poor and marginalized communities of Passi City and San Enrique, Iloilo; supporting them in their education and providing them with interventions necessary for their personal development.
Chameleon's Programs and Services are:
1. Rehabilitation (Residential)
Towards its objectives, CAI operates a rehabilitation center in Brgy. Sablogon, Passi City, Iloilo to carry out interventions principally for sexually abused girl, aged 5 to 18 years old, coming from various localities of Western Visayas (Region VI). This covers the islands of Panay, Guimaras, and Negros. Girls stay in the center for a maximum of 3 years; duration of their rehabilitation is individually assessed. Services provided in the center are as follows: home life services, educational assistance, socio-cultural activities, sports and recreation, arts and craft, case work and conferences, psychological intervention, legal assistance, health care, values development, and practical/social skills training.
2. Rehabilitation (Post Residential/After Care)
Rehabilitation program does not end within the residential facilities/centers nor upon discharge of the girls. In fact, the organization extends and undertakes post residential or after-care services that enable continuous healing and development of these girls. After their stay in the center where they develop their coping and resiliency skills, they are then recommended for reintegration to their respective families or for independent living. During this phase, girls are continuously guided, monitored and followed up.
3. Sponsorship Program
In 1999, CAI launched its sponsorship program to cater to economically disadvantage boys and girls, aged 8 to 16 years old, coming from marginalized barangays in the greater Passi City and Bigawan and San Enrique communities. The program focuses its thrust to the provision of educational assistance, skills training, and values development activities to these children. The goal is to move children, families, and communities from poverty to a higher level of sufficiency and sustainability through educational and socio-economic interventions.
Chameleon Association Inc. is registered with the Securities and Exchange Commission (SEC); and registered, licensed and accredited by the Department of Social Welfare and Development (DSWD). As such, Chameleon adheres to the provisions of existing laws, regulations and issuances related to children. These include PD 603 or the Child and Youth Welfare Code as amended; Republic Act 7610 or an Act providing Special Protection of Children against Child Abuse and Exploitation and Discrimination; and the UN Convention on the Rights of the Child ratified by the Philippine Gov. on September 2, 1990.
As of date, Chameleon caters to 50 girls in the residential rehabilitation; 73 reintegrated girls in the post residential rehabilitation; and community-based sponsored children. In the passing of years and the many years to come, Chameleon is committed to continually protect the rights of the children, provide them with love and care that will ultimately heal their wounds, and facilitate their development and empowerment as persons! Just like the chameleon, girls should be able to adjust and respond easily to the challenges in life, to change their skin of the wounded past, and view life positively – beautiful as it is after all!