Thanks but no thanks.
The Zarraga Police Station declined the proposal of one of the suspects in the Zarraga massacre to act as state witness.
Zarraga Police Station chief Insp. Elberto Pudadera believed that suspect Peter Complisa alias Turko just wanted to lessen his involvement in the killing
Water sports with the use of banana boat, jet ski and flying fish are fun but can cause deaths. This is why the Philippine Coast Guard 6 (PCG-6) will be regulating water sports in the renowned island of Boracay to prevent further incidents.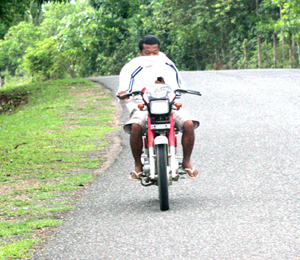 VINCENT GRECIA
Far from the conflict due to cockfighting, illegal drugs is now considered as one of the motives behind the explosive blast at Jaro district, Iloilo City Monday evening.
This angle came into view after the Philippine Drug Enforcement Agency (PDEA) revealed that two of the three wounded persons are under the watchlist of illegal drug personalities.