Without batting an eyelash, the Philippine Army's 3rd Infantry Division (3ID) declared that it has achieved its mission of reducing insurgency to an insignificant level two weeks before the deadline – June 30, 2010 – set by President Gloria Macapagal-Arroyo.
Philippine Coast Guard (PCG) in Western Visayas is on heightened alert with the onset of school opening and rainy season.
Yesterday, the PCG-6 launched their "Oplan Kahandaan"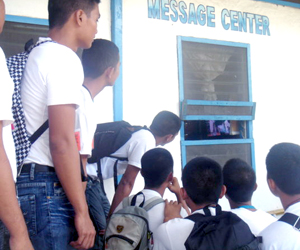 F. LINDERO
Three persons were wounded when still unidentified persons lobbed grenades at a retired policeman's house at Phase 3, 3rd Main Avenue, Alta Tierra Village, Jaro, Iloilo City.