The electorate has decided.
With the voting public's verdict comes the toppling and strengthening of several known political names in Iloilo.
President Gloria Macapagal Arroyo has advised her executive secretary to prepare for the transfer of important documents to the new president.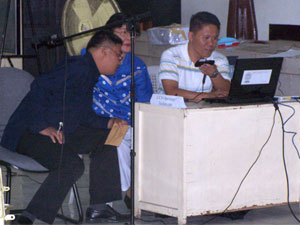 EC GARCIA
The City Board of Canvassers has yet to proclaim any winning candidate in Iloilo City as of press time yesterday.