Treñas, Mabilog dominate initial count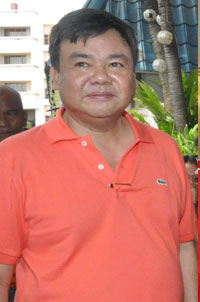 Treñas.
The City Board of Canvassers has yet to proclaim any winning candidate in Iloilo City as of press time yesterday.
The delay was caused by the failure of several Precinct Count Optical Scan (PCOS) machines to transmit data to the canvassing center at the Department of Education Social Hall in Mabini St., Iloilo City.
As of noontime yesterday only 121 precincts out of the 344 have been uploaded to the Comelec's data center.
Based on the tabulation of the results in the initial precincts counted Mayor Jerry P. Treñas and Vice Mayor Jed Patrick Mabilog lead against their opponents the father and son tandem of Raul Gonzalez Jr. and Raul Sr., for congressman and mayor, respectively.
Treñas, belonging to the Nacionalista Party and Mabilog of the Liberal Party pulled resources together to advance against the father and son tandem. Their combined group also captured 10 out of 12 slots in the city council including the vice mayorship tandem of Treñas and his brother-in-law city councilor Jose Espinosa III.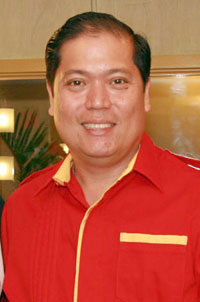 Mabilog.
The official tally count by the Board of Canvassers and the Commission on Elections (Comelec) showed that as of 12 noon on Tuesday, May 11, canvassing of the automated poll results in half of the 180 barangays here posted Treñas as leading with more than 40,000 votes against Jr. Gonzalez' votes of some 34,000.
Similarly, Mabilog garnered some 38,000 votes against Gonzalez Sr.'s votes of 31,000 votes to seal off the mayorship. Third placer is businessman Lorenzo Jamora who conceded political defeat early Tuesday morning.
The Treñas-Mabilog tandem also posted their candidates in the winning rank. These include reelectionists Nielex Tupas, Perla Zulueta and Lyndon Acap, while newcomers include Edward Yee, Jason Gonzales, Joshua Alim, Johnny Young, RLeone Geroche and Rodel Fullon Agado.
Also in the winning circle are reelectionists Jeffrey Ganzon and Ely Estante, both belonging to the Gonzalez camp and David Jamora of the Lorenzo Jamora group. Still running to offset the winning circle are the 13th, 14th and 15th rank, namely, Plaridel Nava of the Mabilog group, reelectionist Eldrid Antiquerra of the Gonzalez group and Erlinda Liberiaga of the Mabilog group.
Atty. Roberto Salazar of the city Comelec said that hopefully, the canvassing will be completed by early evening of Tuesday or early morning of Wednesday so that city winners can be proclaimed immediately. (PNA)