An encounter between local policemen and supporters of a mayoralty candidate marred the peaceful electoral climate in Tibiao, Antique early morning of yesterday.
And it is finally D-Day for nearly 4 million Western Visayas voters amidst earlier concerns of no election or at least, partial poll scenario. As such, it is all-systems go for the region with established precincts of 26,002 as clustered into 6,406 precincts only.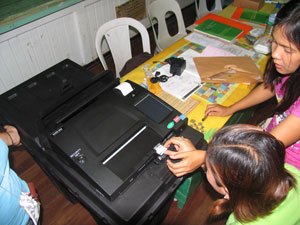 JOSELITO VILLASIS
Eight village chiefs in San Joaquin, Iloilo turned over to the town police station envelops containing money believed to be intended for vote buying late afternoon last Saturday, May 8.