For the nth time, the Philippine Army declared that it won't participate in any partisan politics.
This, Philippine Army chief Lt. Gen. Reynaldo Mapagu stressed amid insinuations of military take over once the May 10, 2010 automated election fails.
Transparency will be a governance rule under a Manny Villar administration, according to the Governance Matrix of the Nacionalista Party (NP) standard bearer formed by the Global Filipino Nation (GFN).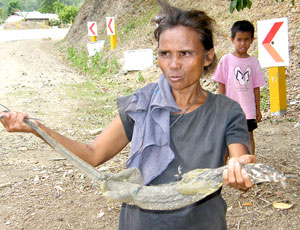 PINOY GONZALES/ PNS
Two past vice-mayors of Iloilo City have openly declared their support for the Liberal Party mayoralty candidate, incumbent Vice-Mayor Jed Patrick Mabilog, firmly believing he is "the key to prosperity."