Dreaming to live in Camella?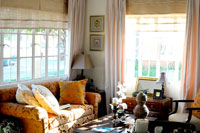 Head on to Camella now and experience the tranquil community lifestyle that it offers to its homeowners. Premier urban living has never been this exclusive, classy, and unique with Camella, a subsidiary of Vista Land and Lifescapes, Inc. with over thirty years of reputation as the Philippines' leading real estate leader. Envisioning and realizing wonderful communities became Camella's significant goal.
In Iloilo, the 300-hectare Savannah located at Pulo Maestra Vita, Oton and Lessandra townhouse community at Gorriceta Avenue, Pavia are two premier communities of Camella that caters to Ilonggo families.
With this year's 10th year anniversary of Savannah as the most promising and bestselling community in the region, we ask around what homeowners realized upon living in Savannah and listen to some of their opinions about what makes the community their dream residence...
"For many years living with my family here in Savannah, we appreciate everyday as the best day we have since everything we need for a community is here: safe, secure, a lot of amenities, serene ambiance, and a community school for my kids (Georgia International Academy)," Ellen explained, a resident of Trails.
"We made the right choice of choosing Camella as our home and a place where my family can grow, appreciate the friendly neighborhood, our beautifully-built house, and exclusivity of the community," says Robert, a father of two and a businessman who owns a home in Glen A.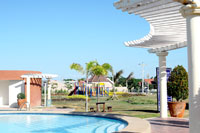 "Everywhere you look around at Savannah is a treat to the eyes. My kids enjoy playing in the park without worries, they can visit the clubhouse and swim anytime or have biking outside," says Rowena, a working mom who loves to see her kids safe and secure every afternoon she gets home at The Crest.
"My daughter who works as a nurse in America wanted me and my husband to live in Camella after our retirement. She wanted us to live in a peaceful community and nice house like those in Savannah Trails," says Lucy, a retired teacher we met at the Camella business office.
"For me, Savannah is the best place where I could start building my dreams and live with my family. I am amazed with the various model houses, enclaves, and house and lot packages that they offer to suit what I can afford," Antonio told us while checking out a Camella brochure. He recently arrived from Italy for a one month vacation.
"Lessandra fits my budget to own a nice and cozy house. It offers more than I could ask for since Lessandra is also an uprising townhouse community with a lot of amenities like a usual Camella community," Maribeth enthusiastically said while being assisted by a Camella staff for the processing of her documents and pay her reservation fee.
There's so much more that Camella can offer for everyone. It is a community that upholds exclusivity and a perfect place to start building your dreams. Dreaming to live in Camella? Dream no more, just call (033) 337-7699.