The glitters of money – P1,500 to be exact – allegedly blinded a taxi driver into signing an affidavit he did not completely understand.
This, Jose Hidalgo of Forbes Taxi claimed as he signed another sworn statement retracting his earlier affidavit
A 10-year old girl believed to be raped was found dead yesterday morning at Brgy. Abilay Norte, Oton, Iloilo.
Nene (not her real name) was naked waist down when found at the vegetative portion of Brgy. Abilay Norte.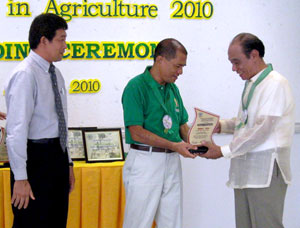 PIA6/ T.Villavert
Iloilo as a tourist destination is getting a big boost inside the Savannah.
Dubbed as the new urban central, ongoing developments here and existing amenities add up to what should not be missed in Iloilo and when IN Iloilo.