Philippine Drug Enforcement Agency (PDEA) does not maintain so-called assets. This was clarified by PDEA legal officer Atty. Ronnie Delicana in last Saturday's edition of radio program "Kape Beynte-Beynte" over Z100-FM amid reports that certain individuals pose as PDEA assets.
Protocol car plates are only for specific officials of the Republic of the Philippines. Commemorative car plates are only for a specific period of time as authorized by transportation officials. And more so for vanity plates which are usually for the paid vanity of the rich and famous.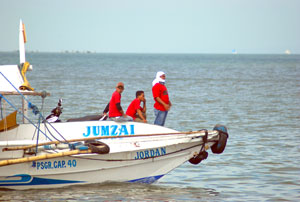 A.CHRIS FERNANDEZ
Classes in Assumption Iloilo will resume today while another private school in Iloilo City opted for a voluntary suspension in the next ten days.
BACOLOD CITY – The Department of Agriculture (DA) has said that the Anti-GMO Ordinance of the Provincial Board of Negros Occidental is against the national policy.