While the government is focusing on the spread of A(H1N1) influenza, the dreaded dengue virus has already claimed the lives of nine people and affected 82 persons here in Iloilo City.
The men and women of Police Regional Office 6 (PRO 6) are under orders to back Health department officials and the local community against spread of Influenza A(H1N1).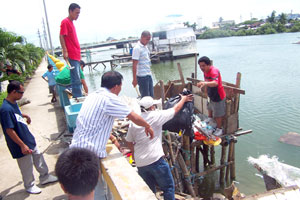 A.CHRIS FERNANDEZ
Intensified government efforts aimed at stabilizing water system in the country reaches Iloilo's northernmost town with millions in allocated fund. Welcomed today by officials and locals in Estancia, Iloilo is Chairman Prospero Pichay Jr. of the Local Water Utilities Administration (LWUA).