A 14 year-old high school student of Assumption Iloilo tested positive of Influenza A(H1N1) as school officials here were told of another suspected case awaiting results of swab tests made.
Classes in Assumption Iloilo was suspended yesterday with the school ordered to resume classes on July 6th.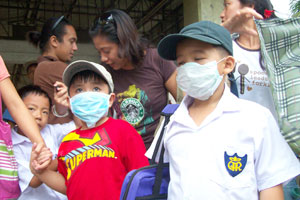 A.CHRIS FERNANDEZ
Another child succumbed to Dengue fever bringing the total number of casualties of the mosquito-borne disease here in Iloilo City to seven since the start of the year.