The law may be harsh yet it still is the law. Such could very well sum up the sentiments cum acceptance of Capitol workers awaiting 'judgment day' on the full refund demanded over an illegal Christmas bonus.
BACOLOD CITY – An Indian national who just arrived from Hong Kong is currently under observation at the Corazon Locsin Montelibano Memorial Regional Hospital (CLMMRH) here for possible Influenza A(H1N1) infection.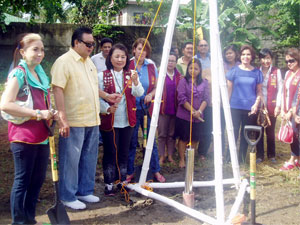 KATHY M. VILLALON
There are about 29,440 firearms with expired licenses in Western Visayas. Or so the records of Firearms and Explosives Division (FED) of the Philippine National Police (PNP) showed. The number is part of the estimated 500,000 firearms with expired licenses nationwide as earlier revealed by PNP Chief, Director General Jesus Versoza.