Over P21 million in illegally disbursed Capitol funds back in 2002 will finally be returned into the coffers of the Iloilo Provincial Government.
BACOLOD CITY -- Former Bacolod City Councilor Archie Baribar recently questioned the acts displayed by Mayor Evelio Leonardia when he invented his own seal for the Office of the City Mayor.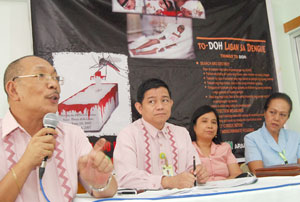 A.CHRIS FERNANDEZ
As expected President Gloria Macapagal-Arroyo yesterday named Justice Secretary Raul Gonzalez Sr. as the new chief presidential legal counsel.