The Ilonggos' Movement Against Arroyo's Cha-Cha (I-March) is preparing for a huge multi-sectoral protest this Wednesday, June 10, against the House of Representatives' approval of the constituent assembly to amend the constitution.
An election protest against an Iloilo town mayor scored twin victories before the First Division of the Commission on Elections (Comelec).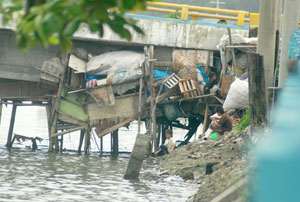 A.CHRIS FERNANDEZ
BACOLOD CITY -- Bacolod City Water District (Baciwa) General Manager Atty. Julie Anne Carbon said a public hearing on the proposed water rate increase will be held on June 9, 2009, 2 p.m. at the Negros Occidental Multi-Purpose gym.