Classes in public schools all over the country officially open today amid calls from some lawmakers to suspend class opening due to the rising cases of Influenza A(H1N1) here.
Suspended top cop, Police Chief Inspector Leroy Rapiz faces yet more legal woes as criminal raps were pursued over the February incident in Estancia, Iloilo.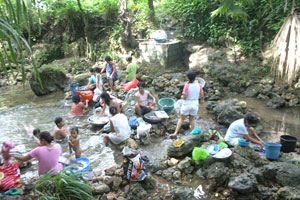 JACK TENTIA / PALI
Police investigators are looking at the infighting between rival groups in the Revolutionary Proletarian Army-Alex Boncayao Brigade as the most likely motive behind the killing of a trader in Leon Friday morning.