PCCI offers free training for call center aspirants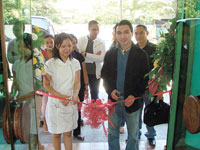 Kristelle Ong, school head and Councilor
Lex Tupas during the cutting of the ribbon.
To have an edge over other aspirants to the call center customer service job, it is important to receive training and the Philippine Call Center Institute (PCCI) makes this possible.
Recently opened in Iloilo, PCCI provides training, recruitment and staffing for customer service agents, technical support agents as well as non-agent positions.
PCCI is accredited by the Technical Education Skills and Development Authority (TESDA), thus the company's scholars are given an allowance of P780 for one program. "We plan to have 200 scholars a month," Kristelle Ong, school head, said. The scholarship program is under the Pangulong Gloria Scholarships.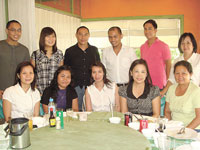 After lunch at Ocean City.
After the training, their graduates are endorsed to Bacolod, Cebu, Manila and Iloilo-based call centers. "The student can even come back to us until they find work. For those hired outside Iloilo, the hiring call center will provide the employee with a relocation package," said Ong. "We also hold provincial recruitments by bringing call centers to Iloilo to conduct on-the-spot hiring," she added.
PCCI decided to open in Iloilo City because they have found that it has a steady pool of graduates who are highly trainable. In fact, 20 to 25 percent of call center works outside of Iloilo are Ilonggos.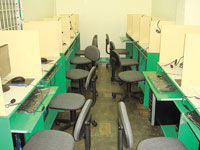 Training facility
So, if you are unemployed, at least 18 years of age (high school graduate), a single parent, a grandparent (maximum of 55 years), career shifter or fresh graduate, a free training at PCCI can be yours.
One course lasts for 100 hours, which can be finished in a month. There are three schedules --- 8 AM to 12 NN, 1 to 5 PM and 6 to 10 PM.
The company is located at #60 Gen. Luna Street, Iloilo City, beside Metrobank. They can be reached through telephone numbers (033) 3367224 or 0922.5269.603.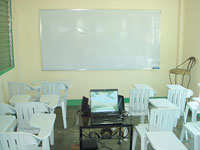 Training facilitieis