Calls on probe of catered meals.
What do the men of Magellan and the inmates at the Iloilo Rehabilitation Center (IRC) have in common? Strength, courage and beriberi.
City Mayor Jerry Treñas said the Supreme Court (SC) has denied with finality the conversion of 16 municipalities into cities.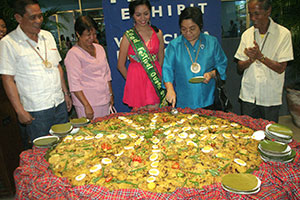 JACK TENTIA / PALI
BACOLOD CITY -- Negros Occidental Governor Isidro Zayco will be the guest of honor and speaker at the opening of the 1stBacolod Inasal Festival on May 15.