Incidents of theft, snatching and pickpockets in the city reached to 80 in just ten days. Of the said number, however, less than 10 percent reached the City Prosecutors Office or were filed in court.
The National Power Corp. (NPC) will continue to subsidize electricity generated by power plants in Panay set to be turned over to a Singaporean-owned firm this month to prevent a possible power shortage on the island.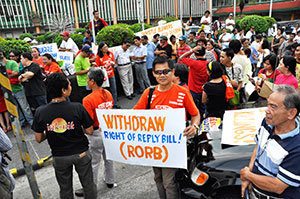 JOHN JAVIER
When it rains, it certainly pours. Again, too, unfortunately for the Iloilo Provincial Government. This time it is in the tune of over P23.2 million cash gift to 11,649 volunteer Barangay Health Workers (BHWs) of the province.