Today's congressional probe by the House Committee on Dangerous Drugs will hear and see updates on Iloilo's sensational and "high-profile" drug cases. As such, it will seemingly be a "show and tell" moment for top officials of the Philippine Drug Enforcement Agency (PDEA) as principal resource persons.
Private firms with generators will help offset the power shortage in the Visayas in the next few months, according to the Department of Energy.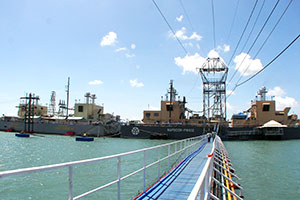 A.CHRIS FERNANDEZ / FILE
BACOLOD CITY -- City Legal Officer Atty. Allan Zamora died of heart attack yesterday morning after attending a court hearing in Bago City.
Witnesses said Zamora was rushed to the Bago City District Hospital but physicians failed to revive him.