Filipino and American troops will hold a 25-day joint military exercise starting today inside a military reservation in Capiz being claimed by an indigenous people's group as part of their ancestral domain.
Water supply in two villages of Jordan, Guimaras have been temporarily shut-off while fears of similar fate hang in neighboring communities.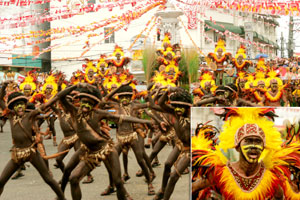 Photos and results of Dinagyang 2009.
If Sen. Mar Roxas has his way, the heavily-accented Bisaya way of saying 'hello' would soon be heard answering the Palace phone, quite reminiscent of the 'Hello Garci' line attributed to President Arroyo.