Drug pushers in Iloilo City's drug haven Brgy. Bakhaw in Mandurriao have started to relocate their operations in other villages after the establishment of Task Force Bakhaw, according to the Philippine Drug Enforcement Agency 6.
The Bureau of Fire Protection 6 is reminding the public to make sure that their homes are fire hazard-free during the Yuletide season.
Senior Supt. Eleuterio Ituriaga, chief of BFP 6, said homeowners should thoroughly check their electrical wiring especially in main switches, appliances and other electronics, as faulty connections could start a fire.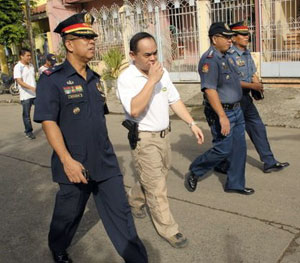 PO2 RYAN ORLEANS
Iloilo City Liga ng mga Barangay president Ma. Irene Ong said she is hopeful that her fellow village chiefs will not succumb to the pressure of voting for a candidate supported by the city's top officials.
Western Visayas remains bird-flu free but the public should be always on alert, agriculture and health authorities said.