Two men who ran for village councilman in Brgy. Tabuc Suba in Jaro district, Iloilo City were wounded after shooting each other Tuesday night.
Police identified the wounded as Alejo Arellado, 50, and Nonito Igona, 53, who met at Petalsville Subdivision.
Eight of the 12 candidates supported by drug lords in Iloilo City won in the barangay elections, according to the Philippine Drug Enforcement Agency 6.
Paul Ledesma, officer-in-charge of PDEA-6, said these barangay officials are believed to act as protectors of drug trade in their areas of responsibility.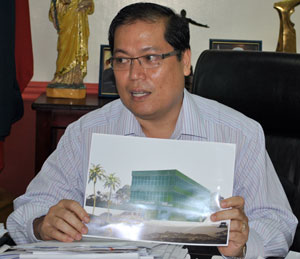 CITY PIO
Iloilo City Mayor Jed Patrick Mabilog will meet with the Filipino-Ilonggo community during his trip to the United States next week.
The Commission on Elections in Iloilo City is coming up with a list of tied candidates who will participate in the drawing of lots on Saturday.