Tumandok Fashion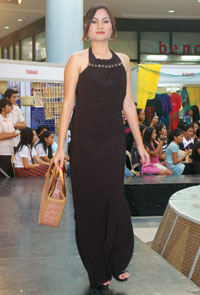 Fusing indigenous clothing materials with modern ones are in fashion nowadays. Through this, we pay homage to the past as well as provide livelihood for the countless folks who make cloth weaving as their livelihood.
Such fusion of the old and the new, was showcased at the 6th Tumandok Festival's fashion show. It featured the clothes made by Iloilo City's designers that were donned by selected college students.
In this page, let your eyes feast on the colors and designs of the 'tumandok' (native).