Two franchisees of Small Town Lottery have expressed intent to operate in Iloilo province.
Members of the Multipartite Monitoring Team of the Panay Energy Development Corp. coal-fired power plant in Brgy. Ingore, La Paz, Iloilo City vowed to closely watch the re-testing of the 164-megawatt plant after the PEDC failed to identify the source of the foul smell that downed several residents more than two weeks ago.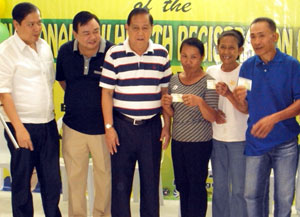 The La Paz Police Station will file a murder case against the suspect in the killing of 20-year-old nursing student Dominique Ann Estampador of Villa Hermosa Subdivision, Brgy. Baldoza, Iloilo City.