Sixty-three government officials in Western Visayas have been placed under lifestyle check by the Office of the Ombudsman-Visayas for unexplained wealth.
Deputy Ombudsman-Visayas Pelagio Apostol said the 63 cases were already lowered from 84 cases filed between 2007 and last year after the 21 other cases were disposed for lack of witnesses and evidence.
Senior Supt. Gil Levin will be installed as director of the Iloilo Provincial Police Office today during the 9 a.m. rites at Camp Sumagaysay in Sta. Barbara, Iloilo.
Levin (not Lebin as earlier reported) will replace outgoing Senior Supt. Renato Gumban, who will be assigned as director of Capiz Provincial Police Office starting tomorrow.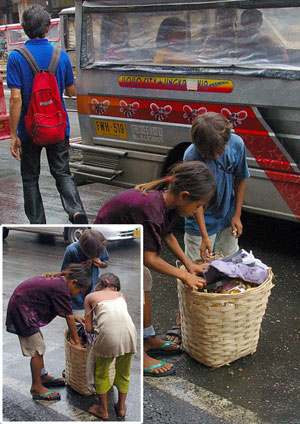 GLEN JUMAYAO
Fourth graders in selected public schools in Western Visayas will soon get first-hand knowledge on crime prevention from the experts themselves under the Philippine National Police's "Pulis Ko, Titser Ko" program.