The Philippine Drug Enforcement Agency 6 is monitoring 200 women engaged in illegal drug trade out of the more than 1,100 drug personalities under close watch in Western Visayas.
Paul Ledesma, officer-in-charge of PDEA-6, said these women are engaged not only as drug pushers, but are also drug users themselves.
To keep the Capitol premises clean and orderly, Iloilo Gov. Arthur Defensor Sr. has ordered the removal of kiosks surrounding the area.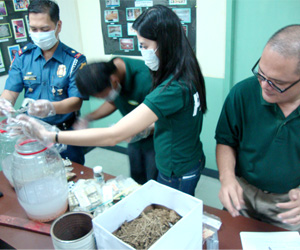 MONTESA GRIÑO-CAOYONAN

A neophyte policeman is in hot water for assaulting a fellow policeman shortly after midnight yesterday at Veterans Village, City Proper in Iloilo City.