Iloilo City's Boarding House Commission (BHC) has started inspecting boarding houses to ensure that they are conducive for students who are expected to flood the city in the next two weeks.
The finding of the victim's vehicle and the information about the suspect's wearing of a CIDG (Criminal Investigation and Detection Group) jacket could help solve the kidnap-slay of an Indian national recently.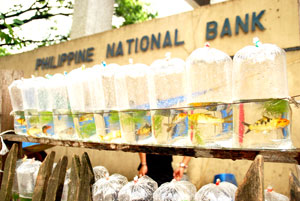 TNT FILE
Being a victim does not give a person a freehand to retaliate by illegal means.
This, PNP Regional Director Chief Supt. Isagani Cuevas declared following the "ubusan ng lahi" (extermination of the family line) declaration made by Pascual "Toto E" Espinosa III against the family of his cousin and archenemy, Jesus Espinosa, Sr.