Another policeman was arrested over the weekend for violation of the Commission on Elections (Comelec) gun ban.
But it looks like PO3 Danilo Leonoras of 1st Maneuver Platoon of the Negros Occidental Provincial Public Safety Management Company
The National Economic and Development Authority (NEDA) and the Regional Development Council (RDC) are still waiting for endorsements of local government units (LGUs) that will be affected by the proposed Panay railway system.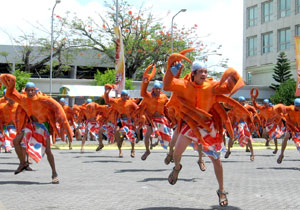 ICE/ CAPITOL
Notorious robbery groups are seen to be behind the hold-up incident at a bread store in the morning of Good Friday.