Five mayors of Iloilo province are now under tight watch for allegedly maintaining their own private armed group (PAG).
Police are readying security preparations to ensure the peaceful celebration of the 2010 Dinagyang Festival by deploying close to 4,000 uniformed police personnel, cops from the 6th Regional Mobile Group, police auxiliaries, barangay tanods, police interns and NSTP students.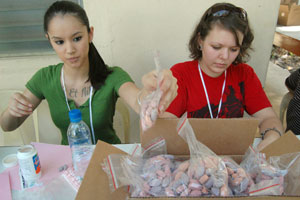 ARNOLD ALMACEN/PPP ILOILO
BACOLOD CITY – It's all systems go for the church-media forum today (January 14) for the mayoralty candidates of Bacolod City at the Sanctuario de La Salle, at 2 p.m.