After weeks of continued media fray over alleged bribery and other controversies surrounding a local multi-million power supply agreement, investigators were sent here by the National Electrification Administration (NEA).
The family of the late realtor Quin Baterna, who succumbed to cancer last Friday, May 22, vowed to pursue the case filed by the former against Alberto Lopez former president of University of Iloilo (UI) and another former UI official Leandro Fernando L. Montelibano.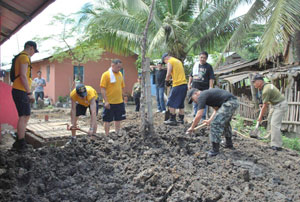 BACOLOD CITY PIO / BEBOT TIDOR
Taxi operators and drivers under the Alliance of Panay Taxi Operators and Drivers' Associations (Aptoda) have formally registered their opposition to the planned entry of "tourist buses" at the Iloilo Airport in Cabatuan to be operated by the Philippine Visitors, Investors Services and Assistance, Inc. (Philvisa).